Shopping Cart
Your Cart is Empty
There was an error with PayPal
Click here to try again
Thank you for your business!
You should be receiving an order confirmation from Paypal shortly.
Exit Shopping Cart
Searching for insightful accounting information?  Latest in tax and business news? Or maybe you're looking for advice on how to start your own business? You're in luck.. This blog seeks to educate and inform entrepreneurs, business owners, as well as individuals, of everything tax related. We work diligently to provide the most up to date topics to keep our readers not only informed, but entertained as well.

| | |
| --- | --- |
| Posted on February 25, 2021 at 5:00 PM | |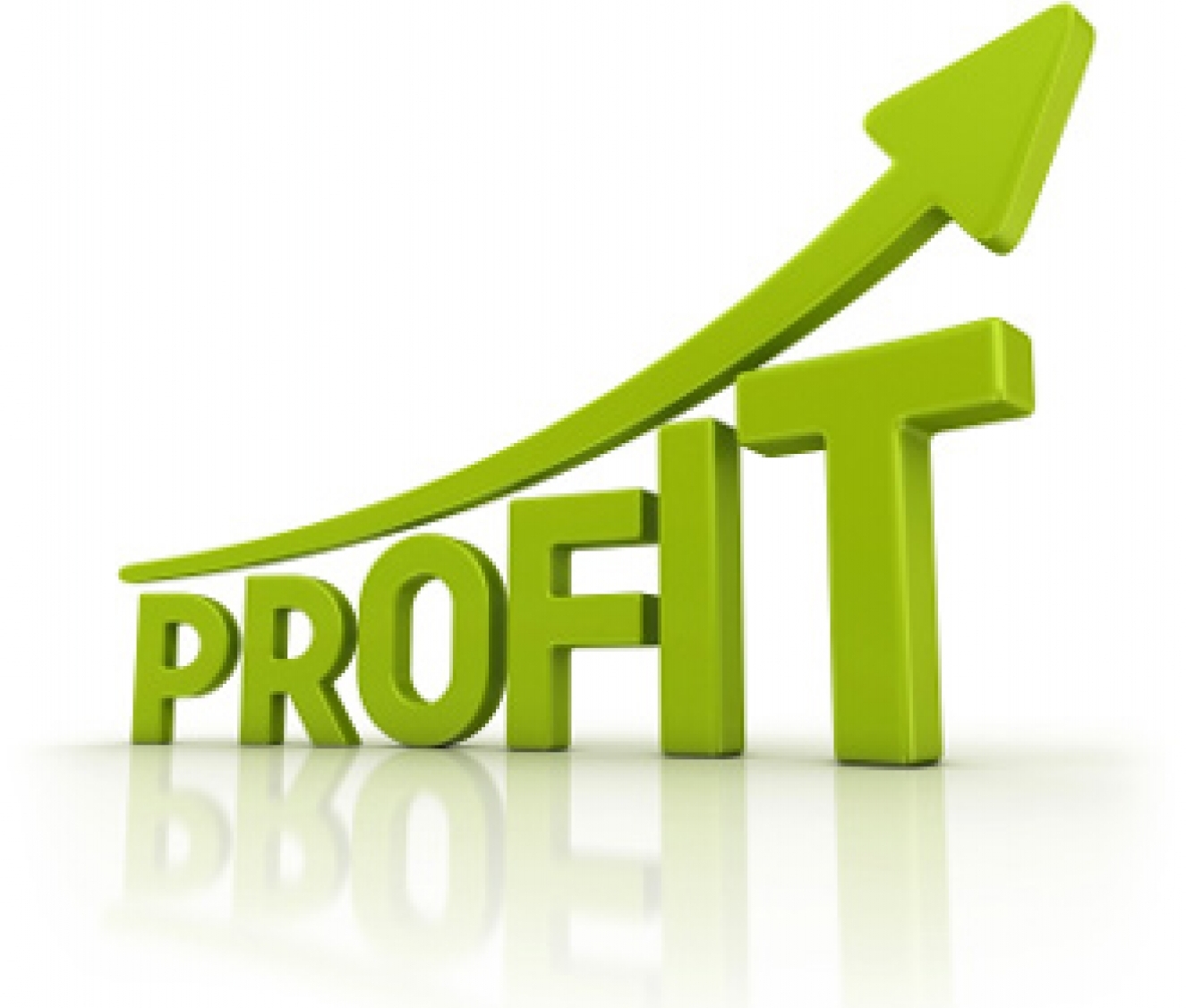 So you want to improve the profitability of your business but don't know where to start? Our aim is to explain the basics to you and let you know what you need to address in order to increase the profit generated by your business and the money your business puts in your pocket. So read on!
What is a Profit?
 Profit is whatever is left over after you have paid all of your expenses.

 Four things determine your business profit:
The price you charge for the products or services
The quantity (or volume), of products or services
The costs that you incur directly in producing or buying the products or services. These are known as variable costs as they can go up and down with your sales volume. A good example of this is the cost of raw material.
The costs that you incur whether or not you make any sales. These are known as fixed costs because they do not change with your sales volume. A good example of this is the rent expense.
Suppose you sell one product called a widget for $100. You pay $60 for producing each widget. What you sell the widget for is the price and what you pay to have it available for sale is the variable cost. If you sell 100 widgets, your total variable costs are $6000 ($100 x $60). If you sell 50 widgets, your total variable costs are $3000 (50 x $60). So, as you can see, your variable costs change with your sales volume. If you sell a widget for $100 and it costs you $60 you have made a profit of $40 on each sale. This is called your gross profit or gross margin. Your gross profit gives you the resources to pay your fixed costs such as rent, wages, insurance
Gross Profit – Fixed Costs = Net Profit
 When you look at a set of financial statements, they tell the story of your business performance over the designated period. If you are in sales or manufacturing, the first item shown is sales less your variable costs (purchases, cost of sales), resulting in your gross profit. (Trading Statement). Fixed costs and general expenses are then listed and calculated. The fixed cost total is then subtracted from the gross/ trading profit to give your net profit amount. This is the profit from your business that is cash available for you to spend on business assets or for personal use. Other deductible items such as depreciation and amortised borrowing costs are deducted to reduce your net profit to what is known as a taxable profit. This is then what you pay tax on.
How to Increase Profit
 If you are looking for ways to increase your profit, you need to focus your attention on the four profit-determining factors: price, volume, variable costs and fixed costs. You can focus on one or more of these factors in order to enact change. Before taking any action, you should have a good look at your business and see which of these four profit-determining factors you need to focus on. Do not skip this step and jump into random actions like reducing your prices, spending money on advertising, reducing or increasing stock levels, until you have worked out which factor/s you need to focus on. If you cannot work this out yourself, or need a fresh set of eyes to consider your circumstances, a good accountant can help you :). It is important to note that you can improve business profit by increasing or decreasing any of the four profit-determining factors; however, some conditions need to be met.
Factor Action Required Conditions

Price
Increase -  You increase the price to increase gross profit. Sales volume will either remain unchanged or could decline. If it does decline, then the reduction needs to be less than the extra profit you expected in order to benefit from this action.
Decrease -  You decrease the price to increase sales volume. Sales volume has to grow sufficiently to compensate for the price decline. As sales volume increases, fixed and variable costs per unit should decrease due to increased economies of scale as the same level of costs are spread over more units.
Sales Volume
Increase -  To achieve this price may remain unchanged or be decreased. Advertising or marketing may have been undertaken. More attentive and focused service to customers may have been implemented. If prices were decreased, then it is important that the resulting reduction in gross profit is less than the increase made from increasing sales volume. As sales volume increases, fixed and variable costs per unit should decrease due to increased economies of scale as the same level of costs are spread over more units.
Decrease -  Savings in fixed costs would have to be achieved by reducing the size of the business turnover. Services and products offered or production levels would need to be evaluated to also look for ways to reduce variable costs. Economies of scale may decrease. It is crucial that savings made are greater than any reduction in gross profit due to decreased sales volume.
Variable Costs
 Increase - An increase in variable costs should lead to an improved product or service quality. Your market must accept a higher price to cover the increased costs, or the better service quality must attract new buyers and increase sales enough to offset the higher variable costs.
Decrease -  Any decrease in variable costs should be worked out carefully, so it does not affect product and service quality and sales volume. If sales volume did decrease the resulting fall in gross profit would need to be less than the savings achieved.
Fixed Costs
 Increase -  An increase in fixed costs should lead to an improved product or service quality. Your market must accept a higher price to cover the increased costs, or the better service quality must attract new buyers and increase sales enough to offset the higher fixed costs.
Decrease -  Any decrease in fixed costs should be worked out carefully, so it does not affect product and service quality and sales volume. If sales volume did decrease the resulting fall in gross profit would need to be less than the savings achieved.
It can be seen from the above that action on any one of those four profit-determining factors can impact on the other three factors. A profit improvement strategy will involve more than one factor and may result in an increase or decrease in each.
 There is no standard formula for improving your profit. You need to look at your business' strengths and weaknesses and tailor your strategy to your business circumstances. Too many people make the mistake of copying other business strategies that they consider successful without looking carefully at whether someone else's fixes are right for their business. Planning and review is the key.

 Once you have decided what actions to take, the results of these actions need to be monitored regularly and carefully. If the profit improvement strategy is not working as planned, then adjustments need to be made quickly before damage is done.
 In summary:
 A favourable change in price and/or your variable costs improves your gross profit margin per dollar of sales.
A favourable change in your sales volume and/or your fixed costs indicates greater productivity. Therefore, the overhead costs you incur in running your business involve lower costs per dollar of sales as a result of your profit improvement strategy.
This is general advice only and does not take into account your financial circumstances, needs and objectives. Before making any decision based on this document, you should assess your own circumstances or professional advice from your accountants. Or call us at SBS Accountants & Advisors

| | |
| --- | --- |
| Posted on February 21, 2021 at 8:25 PM | |

New measures applying from 1 January 2021
The Government has provided an update of a number of new measures which came into effect from 1 January 2021, including (among others):
The most significant changes to Australia's insolvency framework in 30 years, which are intended to reduce costs, cut red tape and help more small businesses recover from the pandemic. The reforms introduce a new, simplified debt restructuring process. These measures apply to incorporated businesses with liabilities of less than $1 million — covering around 76% of businesses subject to insolvencies today, 98% of which have less than 20 employees.
Australians will have more power to choose their own superannuation fund: 'Your Superannuation, Your Choice' allows around 800,000 Australians to decide where their retirement savings are invested, representing around 40% of all employees covered by a current enterprise agreement.
The Government's HomeBuilder program has been extended to 31 March 2021. The scheme is expected to support the construction or major rebuild of an additional 15,000 homes.
Major reforms to Australia's foreign investment framework take effect, with new requirements for foreign investors.
Shortcut rate for claiming home office expenses extended
The ATO has extended (again) the ability to utilise the "shortcut rate" for claiming home office running expenses to 30 June 2021 (it previously only applied until 31 December 2020).
The ATO's guideline allows certain taxpayers to claim a fixed rate per hour (80 cents per hour) for most additional running expenses incurred when working from home by keeping a record of the number of hours they have worked from home, rather than needing to calculate specific running expenses.
The expenses included in the shortcut rate include lighting, heating, cooling and cleaning costs, the decline in value and repair of home office items (such as furniture and furnishings in the area used for work, computers and laptops, etc.), and phone and internet expenses.
However, the guideline does not cover "occupancy expenses", such as rent, mortgage interest, property insurance and land taxes.
AAT decision on JobKeeper and backdated ABNs
On 21 December 2020, the AAT handed down its decision in a case relating to a taxpayer's eligibility for JobKeeper payments, in circumstances where the Registrar of the Australian Business Register decided to reactivate a previously cancelled ABN after 12 March 2020, with a backdated effective date on or before 12 March 2020.
The AAT held that the taxpayer met the JobKeeper requirement to have an ABN on 12 March 2020.
However, the ATO disagrees with this decision and has lodged an appeal in the Federal Court.
While the appeal outcome is pending, the ATO will postpone finalising decisions regarding an entity's eligibility for JobKeeper where the entity has backdated its registration in order to qualify.
The ATO is taking a similar position in regard to eligibility for the Cash Flow Boost.
Note that the AAT's decision has not changed the need to satisfy all other eligibility conditions.
SMSF related party rental income deferrals due to COVID‑19
The ATO has made a determination to ensure that trustees of SMSFs do not inadvertently breach the "in-house asset rules" where the fund allows a related party to defer the payment of rent under a lease agreement (on arm's length terms) because of the financial impact of COVID‑19.
Where the requirements of the determination are met, the deferral of rent will not be treated as a "loan" or "financial accommodation" to the related party in either or both of the 2019/20 or 2020/21 income years.
The determination also applies where an SMSF owns interests in a "non-geared" company or unit trust that allows a tenant to defer the payment of rent under a lease (on arm's length terms) because of the financial impact of COVID‑19.
ATO data-matching programs
The ATO has announced it will engage in the following data-matching programs:
it will acquire motor vehicle registry data from state and territory motor vehicle registry authorities for 2019/20 through to 2021/22, with records relating to approximately 1.5 million individuals to be obtained each financial year; and
it will acquire data on Australian sales made through online selling platforms for the 2018/19 through to 2022/23 financial years, collecting 20,000 to 30,000 account records each financial year (with around half of the matched accounts relating to individuals).
These records will be electronically matched with ATO data holdings to identify non-compliance with registration, lodgment, reporting and payment obligations under taxation laws.
JobMaker Hiring Credit scheme: Claims open from 1 February 2021
The JobMaker Hiring Credit is being administered by the ATO and provides a wage subsidy payment directly to employers as an incentive to employ additional job seekers aged 16 to 35 years.
Registrations for the JobMaker Hiring Credit scheme opened on 7 December 2020, and claims for the first JobMaker period can be made from 1 February 2021, provided employers are registered and meet all eligibility requirements.
Employer eligibility requirements include that applicants:
are up to date with their tax and GST lodgment obligations for the last 2 years;
have not claimed JobKeeper payments for a fortnight that started during the JobMaker period; and
are reporting through Single Touch Payroll.
The ATO will be writing to employers who have registered for the JobMaker Hiring Credit from 15 January 2021, encouraging them to check that they meet all JobMaker Hiring Credit eligibility criteria before they claim, to ensure that registrants can make a claim from 1 February 2021 and there are no delays in them receiving their payments.
Editor: Please contact us if you need any help with these claims.
Cash payment limit Bill shelved
It appears that the Government has decided not to proceed with its proposal to limit cash payments in Australia to $10,000.
This measure was originally raised as part of the 2018/19 Budget, and the Government subsequently introduced a Bill to the House of Representatives, proposing to make it an offence for entities to make or accept cash payments of $10,000 or more.
That Bill passed the House and was then introduced to the Senate on 11 November 2019, but proceeded no further, and the Government withdrew the Bill from the Senate on 3 December 2020.
Please Note: Many of the comments in this publication are general in nature and anyone intending to apply the information to practical circumstances should seek professional advice to independently verify their interpretation and the information's applicability to their particular circumstances.
| | |
| --- | --- |
| Posted on February 16, 2021 at 9:50 PM | |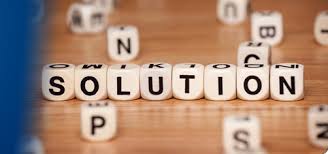 It is a difficult decision to make, but once you've recognised that you need to change accountants, the next step is to select the right one for your situation.
 This can start with reviewing accountants' websites and asking friends and family for recommendations. Then once you've got a shortlist, it's time to contact them.
 Most accounting firms will offer some sort of free consultation to new clients. This is your opportunity to check them out further and start to get a quote for their services.
 But what should you be looking for? To help you, we've used our 25 years' experience in public practice to come up with the top 4 tips on how to choose the right accountant for you.
1 Make sure you get on well with the accountant and their team
 It's really important that you're comfortable with your accountant and their team.
You will have a close working relationship with them for years to come. They will get to know some of your most personal details and will have to give you life-changing and sometimes confronting advice. You want to work with someone you're comfortable with and who you click with on a professional level.
 Be careful here, though. Sometimes the person you meet might not be the person you end up working with. Partners in accounting firms can often sign up new clients but then delegate the client to a manager to look after. It's important you ask who you will be working with and if it's not them, make sure you meet who it is.
 There's no point selecting an accountant you're not comfortable with.
2 Make sure they have the right skills, experience and services to help you now and in the future
 Once you've found an accountant and you're comfortable with them, the next question should be, do they have the right skills, experience and services to support me, both now and in the future.
 This depends on your situation, but for example: If you're in business, then make sure you select an accountant who is looking after business owners and has services that support businesses. If you use Xero as your accounting software, then make sure they are experienced with that software. If you want someone to work closely with you to help minimise your tax or to support you to interpret your numbers, then make sure they have the services that will help you do that. If you have any special circumstances, then make sure they are able to help you.
 The important thing is to make sure the accountant has experience in the areas where you need their help. And when looking at that, make sure you take your future plans into consideration.
3 Make sure they can give you the right level of support and service
 This is a hard one as most people will promise the earth in the initial meeting. But it's often not until you start dealing with the accountant on a day-to-day basis that you find out what they're truly like.
 Some of the tell-tale signs you can watch out for are as follows:

Are they making specific promises that they can be held accountable to about the level of service and support? If they are, it doesn't guarantee anything, but it does show that they are taking it seriously.
Have they been prompt when dealing with your enquiry? If they can't get to you quickly when you're a potential client, then in all likelihood they'll be even worse when you're a client.
Are there client testimonials on their website, Google or social media that provide some third-party evidence of their level of service and support. What are other people saying about them?
Are they keeping their website and social media up to date, including regular useful articles and information?
What is the staff-to-partner ratio? Often, the more staff a partner has, the busier they are. That means they will either take a long time to get back to you or will have to delegate the task to someone else. Either way, this could affect service and support.
Is the firm in a stable state or is it going through changes like high growth or new ownership? Any fundamental changes in the firm could potentially affect service and support.
 These are just some of the things you can look out for. You'll start to get a gut feeling as you deal with the accounting firm. Keep an eye on everything and look out for those tell-tale signs to see what their service and support is like.
4 Make sure you don't choose on price alone and that you consider the ROI (return on investment - your investment in their fees)

 When selecting your accountant, be careful not to just focus on price.
 Of course it's important, but what's more important is how much an accountant can help increase your income or save you on tax, help you grow your business; help you take charge of your success. Your focus should be on your return on investment, not just the cost.
 Often, cheaper fees just mean the accountant spends less time working on your file. That means they're getting the basics done and don't have time to focus on the areas that could make the biggest difference, like implementing tax minimisation strategies.
 When the accountant provides a quote for your services. make sure you go through it line by line and understand how each service will help you. Then you can make a decision about whether the service is worth the investment.
Next Step?
 I hope you found this useful. If you'd like to find out more about how we could support you with your accounting, then we have two ways to help you out. Contact me and let's have a chat. I am sure you will be happy with the difference we can make.

/