Shopping Cart
Your Cart is Empty
There was an error with PayPal
Click here to try again
Thank you for your business!
You should be receiving an order confirmation from Paypal shortly.
Exit Shopping Cart
| | |
| --- | --- |
| Posted on February 16, 2021 at 9:50 PM | |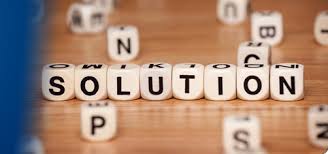 It is a difficult decision to make, but once you've recognised that you need to change accountants, the next step is to select the right one for your situation.
 This can start with reviewing accountants' websites and asking friends and family for recommendations. Then once you've got a shortlist, it's time to contact them.
 Most accounting firms will offer some sort of free consultation to new clients. This is your opportunity to check them out further and start to get a quote for their services.
 But what should you be looking for? To help you, we've used our 25 years' experience in public practice to come up with the top 4 tips on how to choose the right accountant for you.
1 Make sure you get on well with the accountant and their team
 It's really important that you're comfortable with your accountant and their team.
You will have a close working relationship with them for years to come. They will get to know some of your most personal details and will have to give you life-changing and sometimes confronting advice. You want to work with someone you're comfortable with and who you click with on a professional level.
 Be careful here, though. Sometimes the person you meet might not be the person you end up working with. Partners in accounting firms can often sign up new clients but then delegate the client to a manager to look after. It's important you ask who you will be working with and if it's not them, make sure you meet who it is.
 There's no point selecting an accountant you're not comfortable with.
2 Make sure they have the right skills, experience and services to help you now and in the future
 Once you've found an accountant and you're comfortable with them, the next question should be, do they have the right skills, experience and services to support me, both now and in the future.
 This depends on your situation, but for example: If you're in business, then make sure you select an accountant who is looking after business owners and has services that support businesses. If you use Xero as your accounting software, then make sure they are experienced with that software. If you want someone to work closely with you to help minimise your tax or to support you to interpret your numbers, then make sure they have the services that will help you do that. If you have any special circumstances, then make sure they are able to help you.
 The important thing is to make sure the accountant has experience in the areas where you need their help. And when looking at that, make sure you take your future plans into consideration.
3 Make sure they can give you the right level of support and service
 This is a hard one as most people will promise the earth in the initial meeting. But it's often not until you start dealing with the accountant on a day-to-day basis that you find out what they're truly like.
 Some of the tell-tale signs you can watch out for are as follows:

Are they making specific promises that they can be held accountable to about the level of service and support? If they are, it doesn't guarantee anything, but it does show that they are taking it seriously.
Have they been prompt when dealing with your enquiry? If they can't get to you quickly when you're a potential client, then in all likelihood they'll be even worse when you're a client.
Are there client testimonials on their website, Google or social media that provide some third-party evidence of their level of service and support. What are other people saying about them?
Are they keeping their website and social media up to date, including regular useful articles and information?
What is the staff-to-partner ratio? Often, the more staff a partner has, the busier they are. That means they will either take a long time to get back to you or will have to delegate the task to someone else. Either way, this could affect service and support.
Is the firm in a stable state or is it going through changes like high growth or new ownership? Any fundamental changes in the firm could potentially affect service and support.
 These are just some of the things you can look out for. You'll start to get a gut feeling as you deal with the accounting firm. Keep an eye on everything and look out for those tell-tale signs to see what their service and support is like.
4 Make sure you don't choose on price alone and that you consider the ROI (return on investment - your investment in their fees)

 When selecting your accountant, be careful not to just focus on price.
 Of course it's important, but what's more important is how much an accountant can help increase your income or save you on tax, help you grow your business; help you take charge of your success. Your focus should be on your return on investment, not just the cost.
 Often, cheaper fees just mean the accountant spends less time working on your file. That means they're getting the basics done and don't have time to focus on the areas that could make the biggest difference, like implementing tax minimisation strategies.
 When the accountant provides a quote for your services. make sure you go through it line by line and understand how each service will help you. Then you can make a decision about whether the service is worth the investment.
Next Step?
 I hope you found this useful. If you'd like to find out more about how we could support you with your accounting, then we have two ways to help you out. Contact me and let's have a chat. I am sure you will be happy with the difference we can make.

| | |
| --- | --- |
| Posted on January 31, 2019 at 11:15 PM | |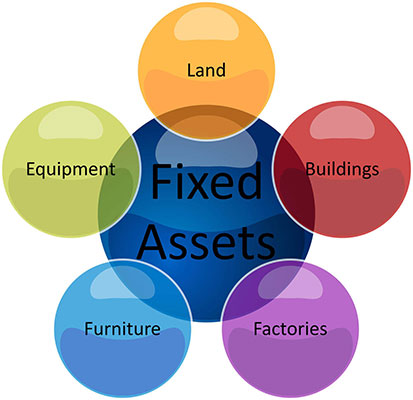 INSTANT ASSET WRITE OFF
The Federal Government has announced to not only extend the instant asset write-off for small business but also the increase in the limit from $20,000 to $25,000.
The PM Scott Morrison announced on Tuesday that the $20,000 write-off will be extended to 30 June, 2020, and will be increased by $5,000.
This will allow businesses with less than $10 million in turnover to write off purchased assets under $25,000 in their tax return up until mid-2020.
The extension of this initiative through to 2020 will give reassurance to small businesses looking to invest in their business for future growth.
In 2018, the Australian Small Business and Family Enterprise Ombudsman's (ASBFEO) recommended to substantially increase the current $20,000 instant asset write-off, first introduced in 2015, to $100,000.
When it comes to small business, cash-flow is king and ensuring this policy is instilled into the system provides some certainty. If small businesses can invest in their business, whether it be plant and equipment, vehicles or technology or anything else to make them more productive, that has a direct, positive impact on the economy, including the propensity to expand and employee more people.
It is important to note though that many small businesses still misconstrue the original incentive behind the asset write-off, interpreting it as $20,000 in tax relief.
This measure merely allows small business to accelerate the write-off of the purchases and assets and that helps with cash flow, but they must remember it's still coming out of their pockets. Regardless of the threshold amount, they have to have access to the funds, by way of cash or finance.
Small business owners should obtain advice from their trusted adviser before undertaking any capital investment. Please feel free to call SBS Accountants & Advisors for your small business advice.

| | |
| --- | --- |
| Posted on December 13, 2018 at 10:45 PM | |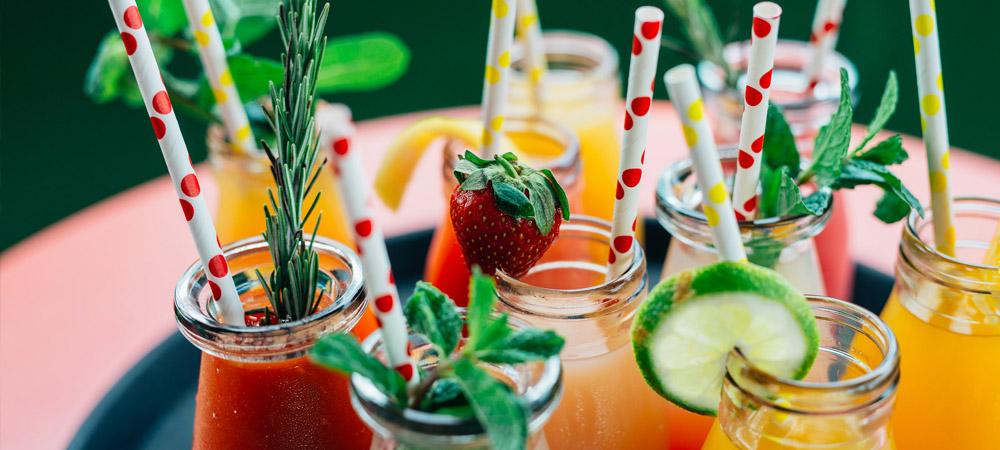 If you're thinking of hosting a work Christmas party this year or providing some presents to your employees, you need to be aware of the fringe benefits tax implications.
Fringe benefits tax (FBT) is the tax employers pay on benefits they provide to employees and their family and other associates in addition to, or as part of, their salary or wages.
You probably already know that providing staff with motor vehicles for their private use or paying an employee's private health insurance premium are subject to FBT, but there are also potentially FBT implications if you host a Christmas party. The good news is there are some exemptions from FBT on Christmas parties that could save your business money. The Australian Taxation Office (ATO) recently issued a six-page document to explain the rules and here are a few guidelines to help you plan your 2018 Christmas party.
1. The location
The ATO draws a distinction between your Christmas party being considered 'entertainment' and 'non-entertainment'. If your party is held at your work premises they are more likely to consider your Christmas party as exempt from FBT. Unfortunately, holding your party in-house doesn't guarantee an exemption from FBT. These are the ATO guidelines on what constitutes 'entertainment', including:
Providing entertainment by way of food, drink or recreation;
Providing accommodation or travel in connection with such entertainment; and
Paying or reimbursing expenses incurred in obtaining something covered by either of the above.
It's a matter of interpretation of the rules and each Christmas party should be assessed based on the facts of each case. The costs (such as food and drink) associated with Christmas parties are generally exempt from FBT if they are provided on a working day on your business premises and consumed by current employees.
2. The $300 threshold
The threshold for what the ATO classifies as a 'minor benefit' that is exempt from FBT is $300. There are, however, some conditions that apply to this exemption. Firstly, a minor benefit has to be infrequent and irregular, so you can't host a Christmas party every week. If you only run an end-of-financial-year (EOFY) party and a Christmas party, you probably satisfy the minor benefit test. The total amount spent per head also has to be $300 or less, and this is for all similar expenses you're claiming throughout that FBT year for that employee.
3. Focus on 'non-entertainment' gifts
Tickets to concerts, movie vouchers and holidays are classified as entertainment gifts by the ATO and are usually subject to FBT. However, hampers, vouchers, bottles of wine and other similar gifts are classified as 'non-entertainment' and are generally exempt from FBT.
There are also different rules depending on whether gifts are for employees, clients or suppliers. For example, there is FBT exposure on employee gifts, while gifts to clients and suppliers aren't subject to FBT.
In summary, before you make the decision to host a staff Christmas party you need to consider the following:
How much are you planning to spend per head? The $300 threshold is critical
Where is the party being held?
Guests – Is it just employees or are partners, clients and suppliers also invited? and
Are you handing out presents? What is the value of the gift, is it 'entertainment' and who are receiving them?
Tax deductibility of a Christmas party
The cost of providing a Christmas party is tax deductible only to the extent that it is subject to FBT. Therefore, any costs that are exempt from FBT (that is, exempt minor benefits and exempt property benefits) cannot be claimed as an income tax deduction.
Hosting a Christmas party can be lots of fun but if you also have to pay FBT it can end up being an expensive exercise. If you need any advice regarding the tax implications of your staff party, contact us today.
/