Shopping Cart
Your Cart is Empty
There was an error with PayPal
Click here to try again
Thank you for your business!
You should be receiving an order confirmation from Paypal shortly.
Exit Shopping Cart
| | |
| --- | --- |
| Posted on August 15, 2019 at 5:30 PM | |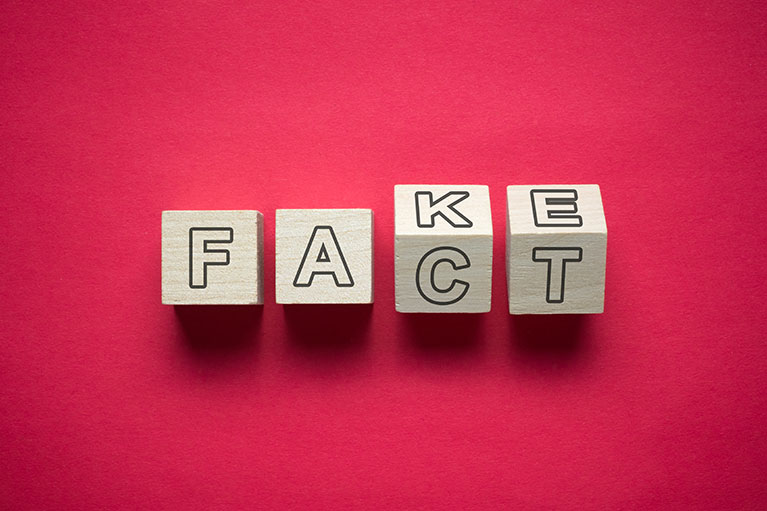 Myths (and the facts) about work expense deductions
There can be varied sources for some of the myths about tax deductions —pub-talk, BBQ-banter, hairdresser-homilies, what-your-taxi-driver-just-heard and many others.
Mainstream media only last week was peppered with reports about the ATO being faced with many outlandish tax deduction claims — dental expenses, gambling losses, Lego sets, and even the cost of a wedding reception. All firmly rejected.
How certain myths are started about what can or can't be claimed on tax is anyone's guess, but it is these snippets of misinformation about allowable tax deductions that can lead unaware taxpayers to make incorrect claims — and get the taxman's attention.
Here are some of the most common.
Myth: Everyone can automatically claim $150 for clothing and laundry, 5,000km under the cents per kilometre method for car expenses, or $300 for work-related expenses, even if they didn't spend the money.
Fact: There is no such thing as an "automatic" or "standard deduction". Substantiation exceptions provide relief from the need to keep receipts in certain circumstances. While you don't need receipts for claims under $300 for work-related expenses, $150 for laundry expenses (note:this is for laundry expenses only and does not include clothing expenses) or if you are claiming 5,000km or less for car expenses under the cents per kilometre method, you still must have spent the money, it must be related to earning your income, and you must be able to explain how you calculated your claim.
Myth: I don't need a receipt, I can just use my bank or credit card statement.
Fact: To claim a tax deduction you need to be able to show that you spent the money, what you spent it on, who the supplier was, and when you paid. Bank or credit card statements alone don't have this information. The only time you don't need these details is if substantiation exceptions apply (here's what the rules say about travel substantiation exceptions for example).
Myth: I can claim makeup that contains sunscreen if I work outside.
Fact: We all like to look good, but cosmetics are usually a private expense and the addition of sun protection does not make it deductible. It may however be deductible if the primary purpose of the product is protection from sun damage (that is, it has a high SPF rating), and that the cosmetic component is incidental, and you need to work outdoors in the sun.
Myth: I can claim my gym membership because I need to be fit for work.
Fact: While you might like to keep fit, there are only a very small number of people who can claim gym memberships, such as special operations personnel in the Australian Defence Force. To be eligible, your job would have to depend on you maintaining a very high level of fitness, for which you are regularly tested.
Myth: I can claim all my travel expenses if I add a conference or a few days' work to my holiday.
Fact: If you decide to add a conference or some work to your holiday, or a holiday to your work trip, you must apportion the travel expenses between the private and work-related components, and only claim the work-related component.
Myth: I can claim my work clothes because my boss told me to wear a certain colour.
Fact: Unless your clothing is a uniform that is unique and distinct to your employer, or protective or occupation-specific clothing you are required to wear to earn your income, you won't be able to claim it. Plain clothes, like black pants, are not deductible even if your employer told you to wear them.
Myth: I can claim my pay television subscription because I need to keep up-to-date for work.
Fact: A subscription to pay television is not ordinarily deductible. Keeping up-to-date on news, current affairs and other general matters usually will not have a sufficiently close connection with your employment activities to provide a basis for deducting these subscriptions. They are essentially private expenses.
Myth: I can claim home to work travel because I need to get to work to earn my income.
Fact: For most of us, home to work travel is a private expense.
Myth: I've got a capped phone and internet plan, so I can claim both business and private phone calls and internet usage.
Fact: Unless you only use your phone and internet for work, you have to apportion the cost between work-related and private usage and only claim the work-related portion of your expenses.
| | |
| --- | --- |
| Posted on May 31, 2019 at 1:45 AM | |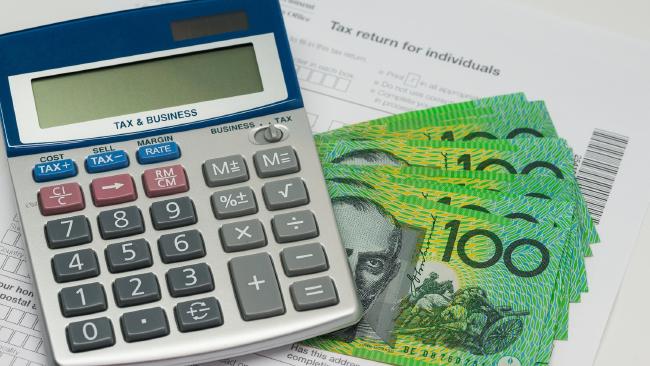 Tax Deductions: What can you claim?
First things first, lets get rid of the biggest misunderstanding about tax deductions:
The myth:  Tax deductions mean, you get the whole cost back from the ATO when you lodge your tax return.
The fact:  Tax deductions can reduce your "taxable income" and that means, you get part of the cost back for deductible items.
Most tax deductions are for work-related expenses. But deductions can also be for things like insurance, tax agent fees, charity donations and rental property expenses.
You claim these expenses at tax time and the deductions are subtracted from your taxable income. That, in turn, reduces the amount of tax you need to pay.
Below are some common "refund-boosting" tax deductions, plus some important advice about getting the tax refund you deserve without risking ATO trouble.
Tax deductions are easy to claim if you're prepared and know what you're eligible for, so let's give you an idea about how to claim tax deductions and how much you could get back in your tax refund. The following items correspond with sections on the tax return.

D1 Tax deductions include work related car expenses - Work-related car expenses
If you use your car for work i.e. drive between different offices, visit clients and/or transport goods (to name a few) you are likely to be able to claim the personal cost of using your car on your tax return, at this section.
The first thing to do is select the method you're going to use to claim car expenses; the cents per kilometre method or the logbook method.
Each of these methods can be used to claim a deduction.

D2 Tax deduction for travel expenses - Work-related travel expenses
Travelling for work is very common these days. If you personally paid for something during your work-related travel and you haven't been reimbursed by your employer, you may be eligible to claim a tax deduction. If you receive an allowance from your employer for work-related travel that is included on your PAYG as assessable income, you can claim travel and accommodation expenses up to the allowance amount, without needing to keep records, but in accordance with the allowable travel deductions ruling. You must be able to justify expenses if requested and will need to provide evidence of any expenses over the allowance amount.
Examples of items you can claim are;
Overnight hotel stays while on a work trip
Car hire charges
Tax fares
Flights
Train and bus fares
Food when staying away from home overnight
D3 Tax deductions for work related uniforms - Work-related uniform, occupation specific or protective clothing
Many workplaces require staff to wear particular clothing, such as a uniform or protective footwear.
Sometimes this is for a professional appearance and to show off the brand of a business.
Sometimes it is for safety and protection.
If you're in a role where you must wear;
a uniform (with a logo)
protective clothing
protective shoes
glasses, goggles, gloves etc.
high-vis clothing or
…then you'll be able to claim a tax deduction for any expenses you've incurred. This also includes the laundering and dry cleaning costs for these items.
Tip: Ensure you keep receipts for any purchases and make note of how often you wash your uniform. This will help you determine what laundering you can claim.

D4  Tax deductions for self education expenses - Work-related self-education expenses
Self-study is a great way to improve your career and increase your skill set. Making the decision to further your education while working in the area of your study also comes with the advantage of claiming back some of your study-related expenses.
Tip: It's important to remember you'll need to be studying an area that relates to your current role (not something you're aspiring to do) in order to claim tax deductions.
D5 Other work-related expenses
In many jobs and roles, you can end up spending money on items that are 100% related to your job. When that happens, you shouldn't be paying tax on those expenses. That's why you claim them as tax deductions.
Other work-related tax deductions you can claim can include:
Union fees
Stationery, notebooks, tax books, journals and trade magazines
Tools and equipment (such as home printers, ladders etc.)
Computers, laptops and software (if you work from home or are required to purchase/subscribe on behalf of your job.)
Telephone, internet and home office expenses (if you work from home.)
Mobile phone costs (see this blog post about claiming work-related phone calls
D9 Tax deductions for charity donationsTax deductions for gifts or charitable donations
If you've made a donation this financial year to a registered charity, and have receipts to prove your donations, this is the section to add your receipts to. You'll need to confirm that your donation is to a registered charity, as they are the only organisations with eligibility to offer tax deductible receipts.
D10 Tax deductions for tax agent feesTax agent fees
You can claim expenses that relate to managing your taxes, including the tax agent fees you pay for lodging your tax return.
You may also be able to claim back tax reference books, quantity surveyor reports and any interest charges from the ATO, if applicable.
Please Note: Many of the comments in this publication are general in nature and anyone intending to apply the information to practical circumstances should seek professional advice to independently verify their interpretation and the information's applicability to their particular circumstances.
| | |
| --- | --- |
| Posted on June 20, 2018 at 1:45 AM | |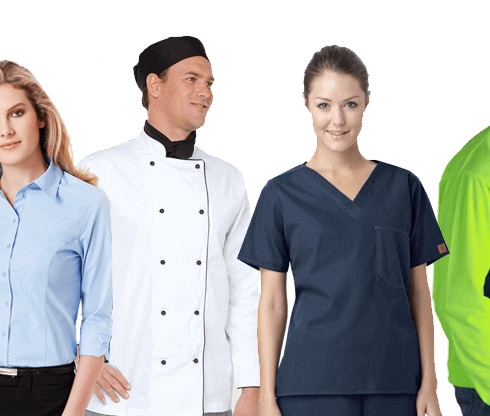 A focus on work-related clothing and laundry expenses this Tax Time will see the Australian Taxation Office (ATO) more closely examine taxpayers whose clothing claims don't suit them.
"Last year around 6 million people claimed work-related clothing and laundry expenses, with total claims adding up to nearly $1.8 billion. While many of these claims will be legitimate, we don't think that half of all taxpayers would have been required to wear uniforms, protective clothing, or occupation-specific clothing," Assistant Commissioner Kath Anderson said.
With clothing claims up nearly 20% over the last five years, the ATO believes a lot of taxpayers are either making mistakes or deliberately over-claiming. Common mistakes include people claiming ineligible clothing, claiming for something without having spent the money, and not being able to explain the basis for how the claim was calculated
"Around a quarter of all clothing and laundry claims were exactly $150, which is the threshold that requires taxpayers to keep detailed records. We are concerned that some taxpayers think they are entitled to claim $150 as a 'standard deduction' or a 'safe amount', even if they don't meet the clothing and laundry requirements," Ms Anderson said.
"Just to be clear, the $150 limit is there to reduce the record-keeping burden, but it is not an automatic entitlement for everyone. While you don't need written evidence for claims under $150, you must have spent the money, it must have been for uniform, protective or occupation-specific clothing that you were required to wear to earn your income, and you must be able to show us how you calculated your claim."
Ms Anderson said the ATO also has conventional clothing in its sights this year. "Many taxpayers do wear uniforms, occupation-specific or protective clothing and have legitimate claims. However, far too many are claiming for normal clothing, such as a suit or black pants. Some people think they can claim normal clothes because their boss told them to wear a certain colour, or items from the latest fashion clothing line. Others think they can claim normal clothes because they bought them just to wear to work.
"Unfortunately they are all wrong - you can't claim a deduction for normal clothing, even if your employer requires you to wear it, or you only wear it to work".
Ms Anderson warned taxpayers thinking of over-claiming that the ATO's technology and access to data is improving each year.
"We now scrutinise every return and we have sophisticated analytics to identify unusual claims, including comparing taxpayers to others in similar occupations earning similar income. If a red flag is raised, we will investigate. It might be as simple as checking with your employer to check if you were required to wear uniforms or protective clothing," Ms Anderson said.
The ATO is concerned that the results from its random audit program show lots of taxpayers over-claiming by a small amount.
"We know that some people think $150 is not a large amount and that nobody will notice if they over-claim. But while $150 might not be big individually, when you multiply it over millions of taxpayers, it adds up to a lot. And besides, no matter how small, other Australians shouldn't be expected to wear your over-claiming."
Ms Anderson said there are three golden rules to follow which will help taxpayers to get their deductions right.
 you have to have spent the money yourself and can't have been reimbursed,
 the claim must be directly related to earning your income, and
 you need a record to prove it.
Taxpayers who can't substantiate their claims should expect to have them refused, and may be penalised for failing to take reasonable care when submitting their tax return.
"To avoid the risk, we recommend taxpayers store clothing and laundry receipts in the ATO app's myDeductions tool. Keeping accurate records that can be uploaded to myTax or provided to a tax agent will make tax time much easier."
For more information about work-related expenses, visit ato.gov.au/deductions and to find out about myDeductions, visit ato.gov.au/mydeductions
How to calculate your laundry claim
Claiming $150 or less for clothing and laundry (and less than $300 for work-related expenses in total)?
Make sure your claim is for eligible clothing (occupation-specific, protective or uniform). Remember, you can't claim for plain or conventional clothing, even if your employer requires you to wear it and even if you only wear it to work.
Calculate your claim for washing, drying and ironing at:
$1 per load if the load is made up only of work-related clothing
50c per load if you include other laundry items
You may be asked to demonstrate how often you wore your eligible clothing (eg. evidence that you worked three shifts a week for 48 weeks in a year)
/