Shopping Cart
Your Cart is Empty
There was an error with PayPal
Click here to try again
Thank you for your business!
You should be receiving an order confirmation from Paypal shortly.
Exit Shopping Cart
| | |
| --- | --- |
| Posted on May 29, 2018 at 6:00 PM | |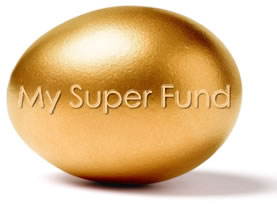 15 strategies / reminders which every Trustee of an Self Managed Super Fund must tick off before 30th June 2018
Pay the minimum pension amount before 30 June. One of the main pension standard is paying the minimum pension amount. If the minimum amount is not paid, ATO has advised that the member is not in pension phase and the pension balance will lose exempt income status and the pension amount will be reverted to accumulation phase on 1st July 2017.
​Ensuring that all contributions have been received into the SMSF's bank account by close of business on 30 June 2018. Clients should note that this 30th June 2018 is a Saturday and they must allow bank/clearinghouse processing time if they want contributions to be counted for the current year. This strategy also stands good for all spouse contributions for those who want to avail any possible tax rebates due to higher thresholds.
​This is the first year where personal contributions can also be claimed as a tax deduction by employees as well. This means there is no need for any salary sacrifice arrangements for deductible contributions. The concessional cap amount for the current year is $25,000.
​If any non-concessional contributions are made in breach of Total Superannuation Balance of $1.6M, ensure that they are returned to the contributor. This is the first year where trustees must inform their advisors if they have any superannuation interest other than their SMSF as the advisor needs to calculate any gap between their total superannuation balance to test against any further non-concessional contributions or catch up contributions or carry forward of five year unused concessional contributions.
​Making contributions in excess of their concessional cap in the month of June 2018. The way this strategy works is that the contribution becomes deductible to the member in the current financial year, which means that a maximum deduction of $50,000 can be claimed, however the excess contribution is not allocated to the member in the current year but allocated in the next year and tested against the next year's cap amount. This strategy gives a double deduction in the first year and works only if contributions are made in June every year.
​Preparing all binding death benefit notices and going over the trust deed and pension documents to ensure reversionary pensions and binding death benefits are not conflicting with each other.
Tidy up any assets which are not purchased in the name of the trustees of the fund by executing a declaration of trust or an acknowledgment of trust to appoint a custodian of assets of the fund.
​Trustees must also ensure that there are no in-house assets over 5% of market value of the fund, such as a loan to or an investment in a related party of a fund.
Trustees must consider any spouse splitting arrangements to re-align super balances of spouses in light of the new $1.6M transfer balance cap (TBC) amount. Prior to the new law a common strategy was to split to the older spouse as the older spouse will commence pension first, however if the older spouse balance is already above the TBC of $1.6M, perhaps spouse splitting to spouse with lower total superannuation balance amount should be considered.
Obtain an Actuarial Certificate for the periods of the year where there are accumulation and pension members in the fund. This could be a tedious task and an administrative nightmare and if there are contributions and pension commencements during the year, the strategy is to maintain at least $1 in accumulation account so that opening balances 1st July and closing balance 30th June of members can be used instead of applying for actuarial certificate for multiple accounting periods in any one financial year.
​Those members who are born after 1st July 1961 will be able to commence a pension after 1st July 2018 as their preservation age is 57. Please note at the time of commencing a pension, members will need to decide reversionary pensioners who are dependents and ensure that the accumulation account used to commence the pension is not over $1.6M transfer balance cap amount. Trustees must also report all movements in transfer balance account of each member to the ATO within the prescribed time limits.
​Value all the assets of the fund to Market Value on 30th June 2018. This does not mean that the trustees must appoint an independent valuer for property assets. Any person, including trustees can value assets, as long as the process undertaken is objective and based on supportive data - such as comparable sales etc. If non-concessional contributions are anticipated and the total superannuation balance is on border line of $1.4M or $1.5M, trustees can factor in cost of selling the asset and any tax payable due to the sale in working out the market value of each asset. This strategy is useful as change in market value of all assets from one year to the next increases or decreases member total superannuation balance.
​Ensure that there is written record of all minutes of the meeting and investment strategy of the fund has been reviewed by the trustees.
Rectifying any prior-year breaches of SIS Act. Trustees should go over the management report issued by the auditor and ensure that all issues pointed out by the auditor are fixed before the end of the financial year.
​Ensure that the fund's income tax return is lodged on time as non-lodgement is at the top of the ATO's agenda. Please note the funds financial and compliance audit has been completed before the fund's income tax return is lodged.

/