Shopping Cart
Your Cart is Empty
There was an error with PayPal
Click here to try again
Thank you for your business!
You should be receiving an order confirmation from Paypal shortly.
Exit Shopping Cart
Searching for insightful accounting information?  Latest in tax and business news? Or maybe you're looking for advice on how to start your own business? You're in luck.. This blog seeks to educate and inform entrepreneurs, business owners, as well as individuals, of everything tax related. We work diligently to provide the most up to date topics to keep our readers not only informed, but entertained as well.

| | |
| --- | --- |
| Posted on March 10, 2021 at 5:10 PM | |
Valuing your business can be an important part of getting finance, attracting investors or selling.
Here are some suggested steps to help you through the process.
 1. Prepare your business information
 You'll need a range of business information to value your business properly. If you're selling, potential buyers may ask want to value your business independently. So it's a good idea to have your business documents organised and up-to-date.
 You will need the following information.
Finances and assets
 Your financial statements (for the last 5 years if possible) such as cash flow statements, debts, annual turnover, and profit and loss statements, including BAS statements lodged for those years.
Details of physical assets such as machinery, buildings, equipment, and stock.
Details of other assets such as goodwill towards the business and intellectual property (any designs or ideas that you have protected through copyright).
 Legal information
 Legal documents such as leases and insurance policies.
Registration papers such as business name certificates, A
ustralian business number (ABN) registration papers, licenses, permits, and any other papers that demonstrate you comply with government requirements.
 Business profile, procedures and plans

Market conditions such as details of competitors, and how your business compares to them.
Sales information such as reports and forecasts.
Business history such as start date, ownership and location changes.
Business procedure documentation such as marketing, staff roster and customer service procedures.
Business plan such as marketing, emergency management and growth plans.
Other details such as opening hours and whether the business premises are owned or leased.
 Staff, supplier and customer information

Employee details such as job descriptions, skills and experience, work history, performance reviews, and pay rates.
Supplier details such as supply agreements and supply prices.
Customer details such as customer numbers, customer profiles and direct marketing activities.
 2. Decide whether to get professional advice

If you can afford to, consider getting professional advice on how to value your business through your accountant, a business adviser or a business broker.
 These professionals can help you:

analyse your finances
find trends in your industry's market
calculate the goodwill value of your business
estimate your business' future profit
work out a value for your business
 They might also have clients who would be interested in buying your business. This could save you the cost and hassle of advertising.
 3. Choose a valuation method
 Keep in mind that there is no one set valuation method. You could use a combination of methods to get your final value. You may also need to negotiate the method of valuation with a buyer or investor.
 If you use a professional, they can help you decide which method is best for your business.
Some common methods for calculating the value of a business include using:

current market values
return on investment
business asset value
cost of starting a business from scratch
future profit of a business
 Look at current marketplace value and your industry

How you value your business can depend heavily on the industry you're in, and the current marketplace value of similar businesses.
 Industries usually come up with their own rules and formulas to value a business. So, it's a good idea to get a good understanding for your particular industry.
Use the return on investment method to calculate value
 If you're selling your business, the return on investment (ROI) method uses your business' net profit to work out its value. You can either calculate:

an ROI based on a selling price (value) you have in mind, or
a selling price based on an ROI that you set
Use your business' assets to calculate net worth

When calculating the value of your business assets, make sure you include both tangible and intangible assets of your business.

Tangible assets are physical things you can touch such as tools, equipment, and property.
Intangible assets are things that can't be touched but are still valuable, such as intellectual property, brands and business goodwill.
 After you've calculated the total asset value of your business, use this as an indication of how much you'd like to sell your business for.
 Assessing your business' assets value can be a complicated process. It's a good idea to ask your business advisor or accountant for help.
Calculating business goodwill

Goodwill can include:

customer loyalty and relations
brand recognition
staff performance
customer lists
reputation of your business
business operation procedures
 Calculating goodwill can be a complicated process. You'll get different results depending on the method you use. You can use different methods to get a price range you'd like to set for your business goodwill. But in the end, the value is what the marketplace or buyer is willing to pay. Because it's difficult to calculate goodwill, it's a good idea consult a professional such as your accountant.
Account for depreciation
 If you use your business assets to calculate value, remember to account for depreciation. Depreciation is the loss of value for your assets over time. For example, you may have purchased a computer for your business 3 years ago for $1000. When calculating your business' asset value, the value of the computer will no longer be $1000.
 Talk to your accountant if you're unsure how to work out depreciation of assets.
Find the cost of creating your business from scratch
 The cost of creating your business from scratch can be used as a guide for valuing your business. This is the estimated cost to build a similar business in your industry in the current market. To calculate the cost, you'll need to include all costs involved when starting from scratch, like:

buying stock
buying equipment and tools
getting licenses and permits
recruiting, training and employing staff
developing products
marketing and promotion
buying or leasing premises
setting up online
 Estimate the future profit of your business

For a buyer or investor, the biggest value of your business will be its future profits. You're more likely to get finance or sell for a good price if you show your business will probably be profitable. Show this through your financial statements to give investors an idea of the returns they could expect from your business.
 Estimate the future profit of your business by looking at trends in your business finances from past years. You can also look at trends for similar businesses in your industry. This can show how your business compares and how the market is going. Use this information when negotiating finance or a selling price for your business.
| | |
| --- | --- |
| Posted on March 2, 2021 at 11:10 PM | |

Changes to STP reporting concessions from 1 July 2021
Small employers (19 or fewer employees) are currently exempt from reporting 'closely held' payees through Single Touch Payroll ('STP'). Also, a quarterly STP reporting option applies to micro employers (four or fewer employees). These concessions will end on 30 June 2021.
The STP reporting changes that apply for these employers from 1 July 2021 are outlined below.
Closely held payees (small employers)
From 1 July 2021, small employers must report payments made to closely held payees through STP using any of the options below. Other employees must continue to be reported by each pay day.
A 'closely held payee' is an individual who is directly related to the entity from which they receive payments. For example, this could include family members of a family business, directors or shareholders of a company and beneficiaries of a trust.
Payments to such payees can be reported via STP (from 1 July 2021) using any of the following options:
Report actual payments on or before the date of payment.
Report actual payments quarterly on or before the due date for the employer's quarterly activity statements.
Report a reasonable estimate quarterly on or before the due date for the employer's quarterly activity statements. Note that consequences may apply for employers that under-estimate amounts reported for closely held payees.
Small employers with only closely held payees have up until the due date of the payee's tax return to make a finalisation declaration. Employers will need to speak with these payees about when their individual income tax return is due.
Micro employers
From 1 July 2021, the quarterly reporting concession will only be considered for eligible micro employers experiencing 'exceptional circumstances'.
Common examples of when the ATO would generally consider it to be fair and reasonable to grant a deferral due to exceptional or unforeseen circumstances include natural disasters, other disasters or events, serious illness or death.
Additionally, 'exceptional circumstances' for access to the STP quarterly reporting concession from 1 July 2021 may include where a micro employer has:
seasonal or intermittent workers; or
no or unreliable internet connection.
The ATO says it will consider any other unique circumstances on a case-by-case basis.
It should be noted that registered agents must apply for this concession and lodge STP reports, quarterly, on behalf of their eligible micro employer clients.
The STP reports are due the same day as the employer's quarterly activity statements.
If an employer prefers to report monthly, the STP reports must be lodged on or before the 21st day of the following month.
Finalisation declarations will need to be submitted by 14 July each year.
Editor: Please contact our office if you require more information or assistance with these STP reporting options.
Paper PAYG and GST quarterly instalment notices
The ATO has previously advised that it will no longer issue paper activity statements after electronic lodgment. Instead, electronic activity statements will be available for access online, three to four days after the activity statement is generated.
As part of its digital improvement program, the ATO stopped issuing paper quarterly PAYG and GST instalment notices (forms R, S & T), where taxpayers had a digital preference on ATO systems. The September 2020 notice was the last one issued to these taxpayers.
However, the ATO has received feedback from tax professionals that issues have arisen for some of their clients as a result of this change. For example, some taxpayers who are self-lodgers rely on the receipt of the paper statements as a reminder that their instalments are due.
As an interim solution, the ATO said it will issue paper PAYG and GST quarterly instalment notices starting with the March 2021 quarterly notices.
For taxpayers impacted by this change, the ATO will work with their registered agents to take their circumstances into account. The ATO has a range of practical support options available, including lodgment deferrals and payment plans that agents can access online, on behalf of their clients.
For self-lodgers, the ATO has issued an email notification reminding them that their December 2020 PAYG and GST instalment notices are due for payment soon (by 2 March 2021).
The ATO said it will continue to work with the tax profession to develop a digital solution for the PAYG and GST instalment notices that is workable for registered agents and their clients.
Editor: Please contact our office if you require more information about paper PAYG or GST quarterly instalment notices.
Avoiding disqualification from SG amnesty
The superannuation guarantee ('SG') amnesty ended on 7 September 2020. Employers who disclosed unpaid SG amounts and qualified for the amnesty are reminded that they must either pay in full any outstanding amounts they owe, or set up a payment plan and meet each ongoing instalment amount so as to avoid being disqualified and losing the benefits of the amnesty.
The ATO will be sending employers reminders to pay disclosed amounts, if they have not previously engaged with the ATO. Employers will have 21 days to avoid being disqualified from the amnesty.
Registered agents can assist their employer clients who qualified for the SG amnesty avoid disqualification. In particular, if a client needs to set up a payment plan, agents can do this (online) on their behalf, if the employer:
has an existing debit amount under $100,000 (total balance or overdue amounts);
does not already have a payment plan for that debit amount; and
has not defaulted on a payment plan for the relevant account more than twice in the past two years.
The ATO has advised that employers who are disqualified from the amnesty will:
be notified in writing of the quarter they are disqualified for;
be charged an administration component of $20 per employee for each disqualified quarter;
have their circumstances considered when deciding a Part 7 penalty remission (this is an additional penalty of up to 200% of the unpaid SG amount that may be imposed under the SG laws); and
be issued with a notice of amended assessment.
Employers who continue to qualify for the SG amnesty are reminded that they can only claim a tax deduction for amounts paid on or before 7 September 2020 (i.e., the amnesty end date).
Editor: Please contact our office if you require more information or would like us to set up a payment plan for SG amnesty amounts on your behalf.
Please Note: Many of the comments in this publication are general in nature and anyone intending to apply the information to practical circumstances should seek professional advice to independently verify their interpretation and the information's applicability to their particular circumstances.
| | |
| --- | --- |
| Posted on February 28, 2021 at 10:15 PM | |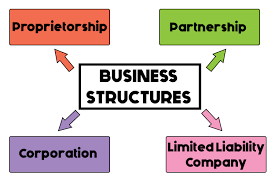 If you are planning to start a business, there are certain factors you should consider before starting. The most crucial factor in choosing the type of business structure to conduct your business activity.
 There are four main types of business structures.
Sole Trader
Partnership
Company
Trust
 Your first goal should be to understand what characteristics each structure holds and whether it aligns to your business goals.
A business structure has various factors that can impact your decision in its selection. These factors are:
 Your Tax Liabilities
 Each structure has different tax liabilities to be fulfilled. Therefore, you must discuss this in detail with your accountant before deciding on which business structure you choose.
 Your Duties and Responsibilities as a Business Owner
 Each business structure assigns different kinds of responsibilities to its owners/ shareholders. If you choose a particular type of structure, you should review the details of the roles and responsibilities as the business owner.
 Administration Cost in Setting up a Business
 Each business structure has different cost factors associated with it. For example, a company structure has ongoing costs like yearly ASIC fees. Similarly, a business name has to get renewed after every 3 or 5 years depending on the yearly plan you chose at the time of business name registration.
 Your Personal Liability
 You must understand that every business structure has different kinds of liabilities involved. It means there are risks involved to affect your personal assets in case of losses incurred in your business.
 Profit Distribution
 There are different ratios of profit distribution in each structure depending on your stake in a business. However, as a sole trader, you are the only business owner, hence you will receive full profit made from the business.
 Legal Documentation
 Each business structure has various types of legal documents that govern the business activities. These legal documents provide a set of principles for businesses to operate according to the relevant law.
 For example, a trust is bound by a legal document of a Trust Deed. A company is bound by the constitution.
 However, as a sole trader, there are no specific requirements mentioned by ASIC to have a legal document. Though, it is advisable to keep track of all your financial records for at least 5 years.
 Changes in Business Structure
 Each business structure has some legal obligations so if you think about changing your existing business structure in the future, you must know how complicated it would be to do so.
 Each business structure comes with distinct levels of complexity about its legal status and the value it provides to its investors / owners.Each one has a unique set of goals when conducting a business, so it is essential to be mindful and aware of the technical details of each type of business structure.
 Itis always recommended to seek advice when planning to choose a business structure. CAll SBS Accountants and Advisors to analyse your circumstances and assist you in choosing the best business structure that would align with your goals.
/